Sometimes it takes years of thinking to arrive at something very simple.  You strip away what's imperfect or unimportant … And keep stripping …  Finally, if you did your job well, what you're left with is something artful.
We've been wanting to integrate project management into Simpleology for a very long time …

And with Simpleology 5.5, Projects are finally here.
In the same way Simpleology simplifies your complicated life, with 5.5 you can now simplify your complicated projects.
First, let's get geeky …
If your eyes glaze over when the techno-babble begins, skip this section.  If you're an uber-nerd-deluxe (like most of us around here), read on.
With Projects you can create cardwall/kanban style workflows to manage your projects, be they Agile-compliant …

… or a totally customized project workflow of your own design.

If you're not familiar with this method of project management you are in for a productivity-skyrocketing treat.  With its roots in the work of W. Edwards Deming, it is one of the most important foundations of the new Agile-everything trend.
You can use it to organize almost anything in a simple and optimized way (adaptable to "pull systems," "just in time," and many other methodologies).
In practical terms …
With 5.5 collaboration is as it should be:  the simple seamless joy of interacting with people meaningfully.
Use it to lasso business projects  …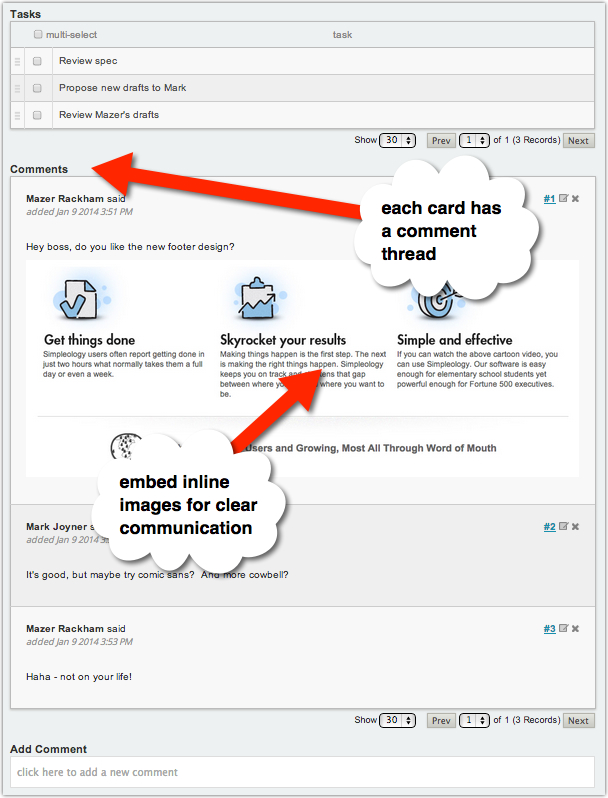 … to plan a family vacation …

… or, well, to simplify any project of any type and any complexity.
You can even use it to track software bugs …
… or household chores.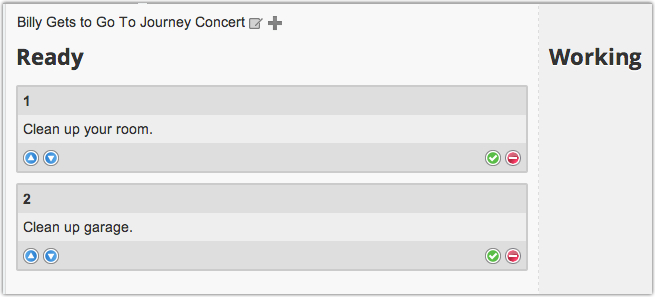 And best of all, tasks inside each "card" are seamlessly integrated with the rest of Simpleology …

… so when we guide you through Start My Day each morning, you can breeze through your projects in manageable chunks.
We help you make effective decisions about what to do next so that you can put your mind at ease …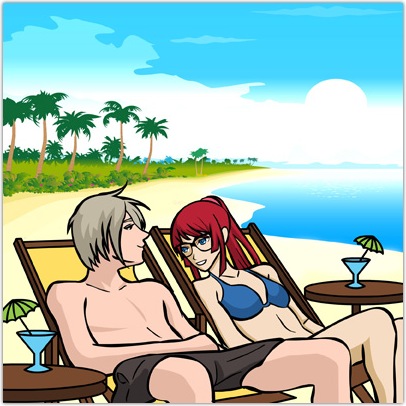 … or reach new heights of zen-like focus …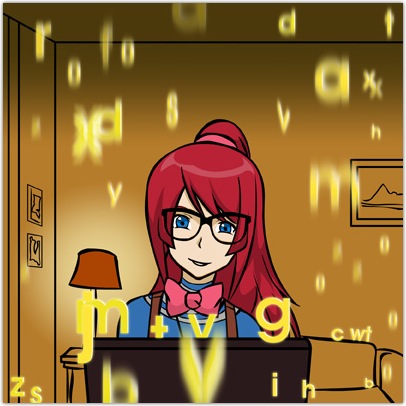 … or both.
 What's next?  Keep your eyes on your inbox for your "Invitation to Upgrade" email.  We're rolling out 5.5 to groups of 10,000 users at a time so we can keep the system rock-solid stable and make subtle improvements along the way based on your feedback.

Already one of the lucky ones on 5.5?  If you love it, please comment below to spread the love.   Want a feature you don't see?   Post a feature request.   Want to report a bug or need help with anything at all?  Contact our stupendously awesome Customer Care team.