As promised, here is the first of our new experimental features:  Simpleology Summaries.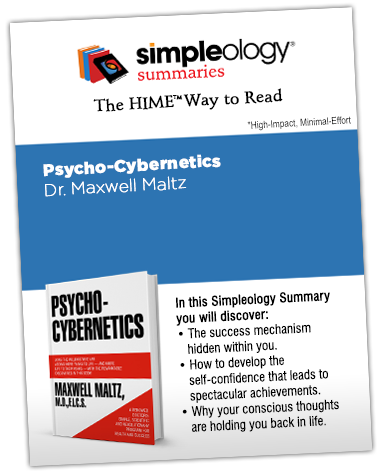 In theory, book summaries are a wonderful notion.
(What's not to like?  More useful knowledge faster.  Yay.)
In practice, though …  not so wonderful after all.
See, summaries are usually churned out by slave wage "content mills" that care more about volume than they do about your time (or taste, for that matter).
Simpleology Summaries are summaries done right.  The Simpleology (HIME™ – high impact, minimal effort) way.
Step 1.  We totally "grok" the book.
Step 2.  We curate the most useful ideas (and zap all the fluff).
Step 3.  We deliver those ideas in single-panel cartoons with concise commentary.
These are the summaries I'd want myself.  They're the best I've ever seen.  You will effortlessly absorb super potent ideas in minutes.
At least, that's what I think.  What matters is what you think.  Well, sort of …
Here's the deal.
The first one's free! But with a catch … If you love it, come back and leave a glowing comment about it on this blog post.  If you hate it, well … we don't really need to know.  (Wait.  What?  There is a little-known unconventional method for testing a market:  build it as your passion dictates and see if enough people love it.  That's what we aim to do here.)
Deal?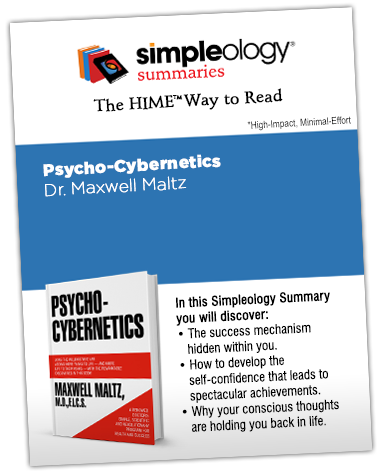 Simpleology Summaries <— first one's free! (see above for the catch)
P.S. Psycho-Cybernetics is an essential read.  You're at a serious disadvantage in life if you don't have these tools in your mental toolbox.  If you guys want us to keep this up, "essential reads" are the only kinds of books we'll include.  Of course.