New Features: Add Comments to and Export Daily Targets
If a picture is worth a thousand words a video must be worth … well, a lot more.
B.S. fantasy math for my fellow science geeks:  (1,000)(length in seconds)(frames per second).  Since this video is 02:01 in length and published in 30 frames per second it is therefor worth precisely (1,000)(121)(30) 3,630,000 words.   Booya!
Anyway, enjoy this 2 minute video showing the new features …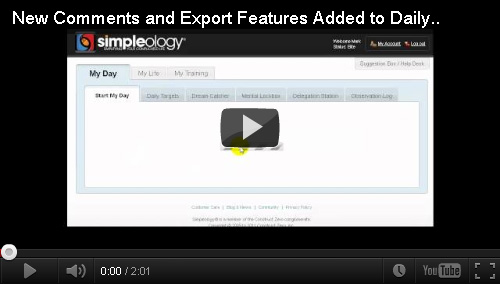 (viewing time:  2 minutes 1 second)