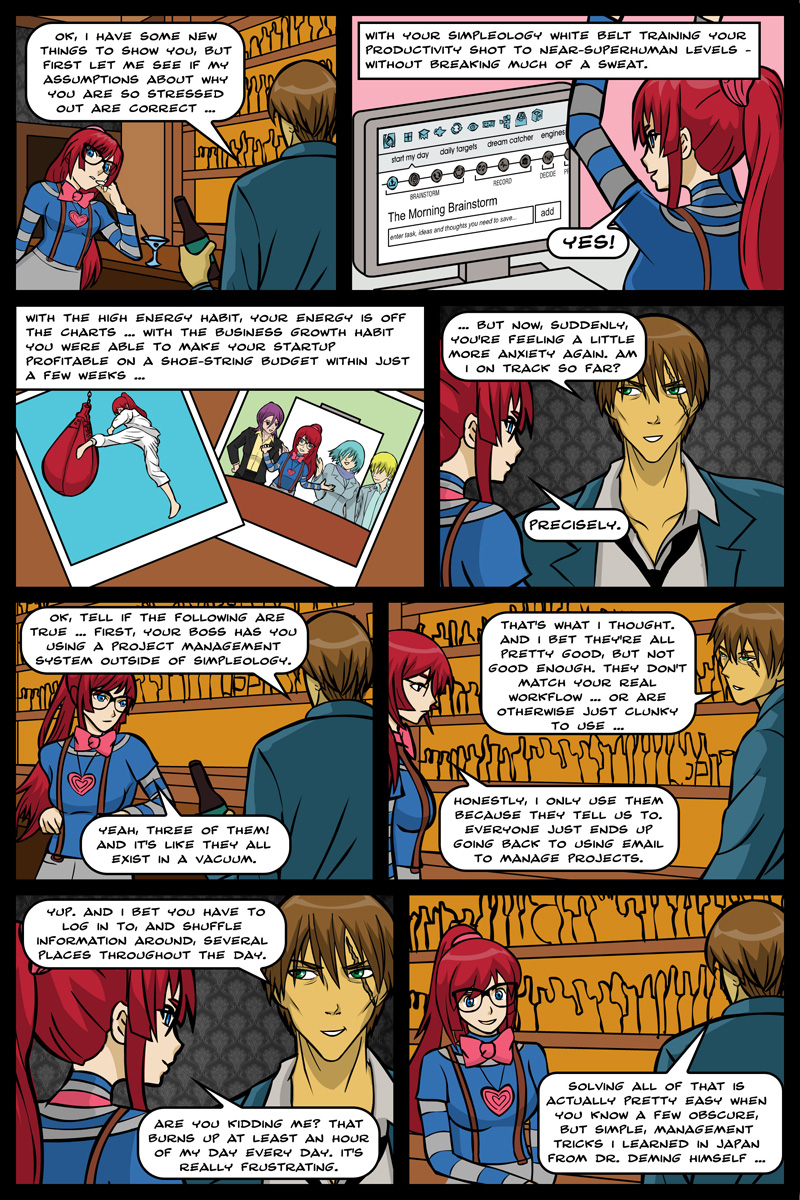 (click for full-sized cartoon)
Folks have been asking me a lot of questions about 5.5 …
When will it be released?
Short answer:  as soon as it's awesome.
As always, we never broadcast specific release dates unless we're in the rollout stage.
Will Black Belt be part of it?
Yep.  When you see Black Belt and 5.5 together you'll understand why we waited to release them at the same time.
What will be included in 5.5?
We dropped some pretty strong hints in the last two cartoons … All I can say is:  it's our most significant release to date.
How can I get an early look at 5.5?
We'll be reaching out to Simpleology power users, members of the press, and prominent bloggers to take an early peak before we start rolling it out to the user base.  If that's you, comment below and we'll consider adding you to the list.
As usual, in order to keep the system stable we will be rolling out to groups of 10,000 users at a time in random order.