Step 1.  
Get the big idea: the Simpleology Project Marketplace
(click thumbnail to view the cartoon)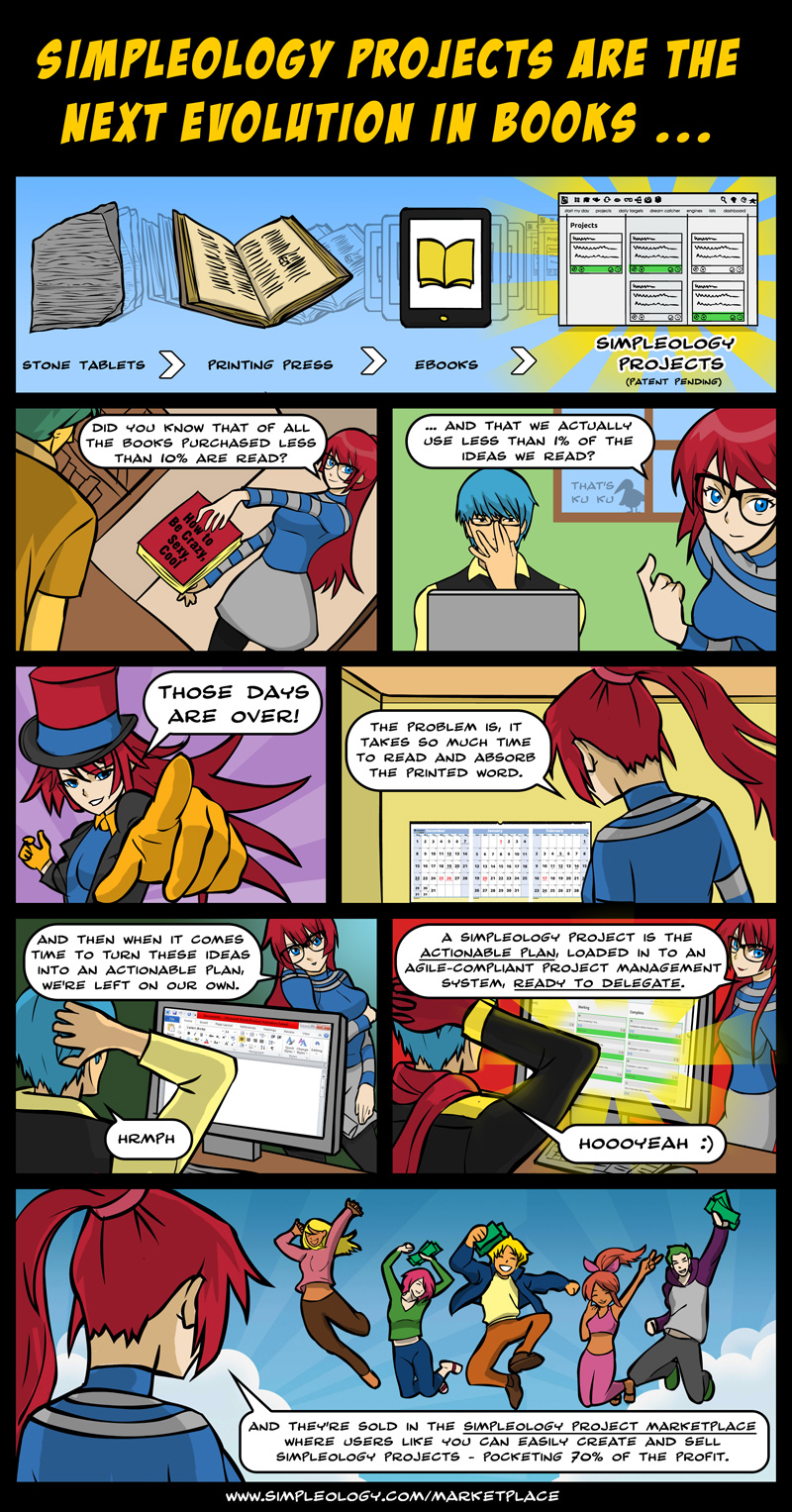 Step 2.  
Learn how you will profit from it: author Simpleology Projects
(you know the drill … click the thumbnail)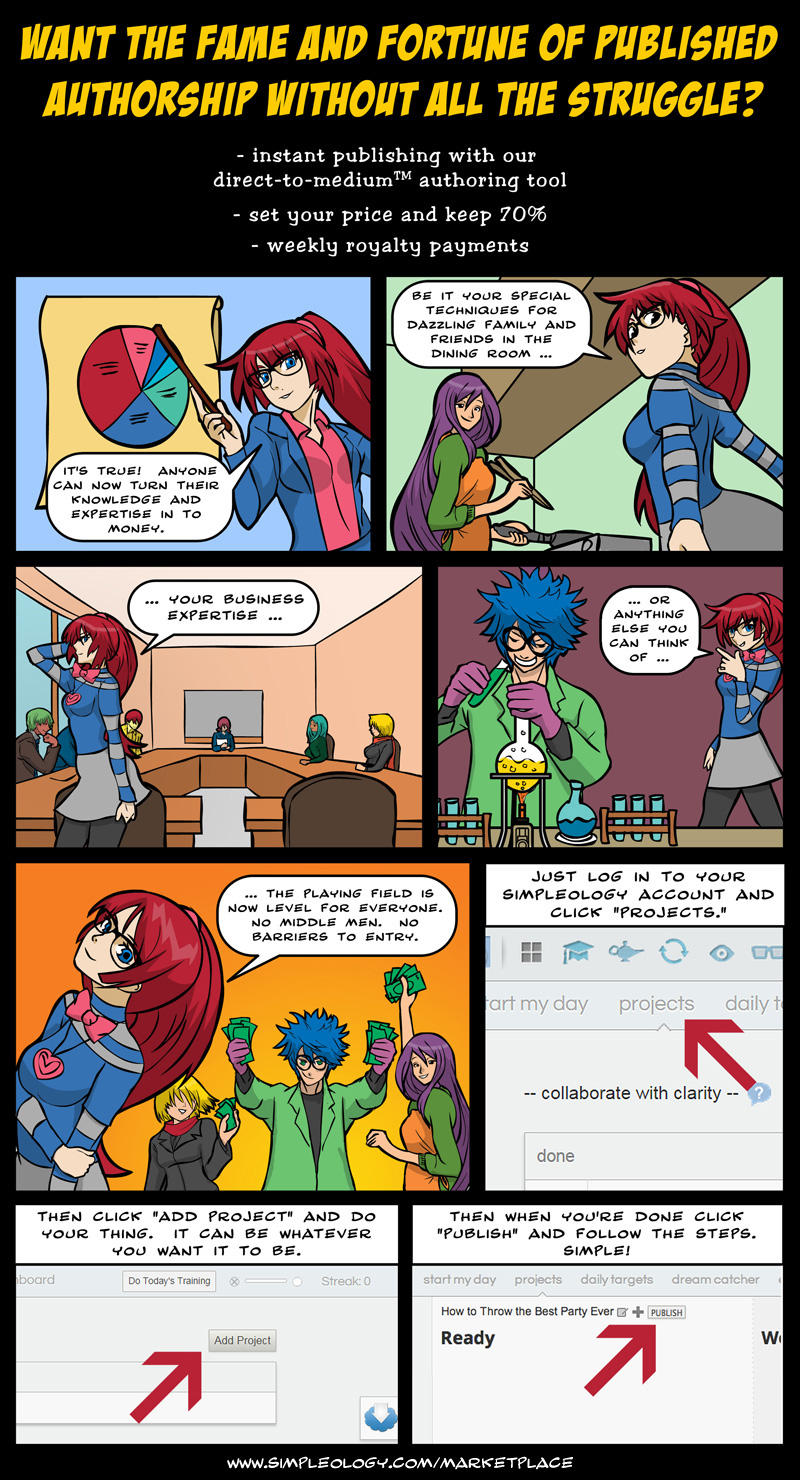 Step 3.  
Build your first Simpleology Project for the Simpleology Project Marketplace
What are you waiting for?
Step 4.  
OK, maybe you need more instructions …  Here's a short walkthrough video
(Watch it full screen in HD for the best experience …)

Step 5.  
Want some inspiration?  Unlock this example Simpleology Project for free …
… by visiting this link and logging in.
……………………………………………………………
Notes …
1.  The grand opening of the Simpleology Project Marketplace will begin on October 21st, 2014.  We'll open it to 10,000 users at a time until we're confident it's stable and then we'll open it to the general public.

2.  The price of your Simpleology Projects will be set by you.  The only rule:  $2.99 minimum.
3.  Currently there is no limit to the number of Simpleology Projects an author (you) can have in the Simpleology Project Marketplace.
4.  Oh, and one more thing … Simpleology Project authors are now automatically Simpleology Strategic Partners.  After you publish your Simpleology Project we'll give you a short link to promote it.  If this results in a new Simpleology sign up, you will earn recurring commission (25%) when they upgrade to Simpleology Elite.
Questions?  Feel free to post them below … I'll be answering them personally.  (If it's a support request you'll get a much faster response from our awesome Customer Care Team, of course.)
Mark